Stair Remodelling and Stair Replacement Case Studies
Our before & after stair remodelling and replacement gallery shows the huge difference a new staircase or balustrade can make to your property. From simply replacing outdated timber spindles with a new balustrade, to replacing the whole staircase itself, these transformations speak for themselves.
The use of space is as important as the staircase itself. Our designers often suggest alternatives to the way the space is laid out plans. Bisca will worked with your architect to either move the the location of a staircase, or change the layout to make the best use of the space within the flow of the property.
Project: 5660 North London
---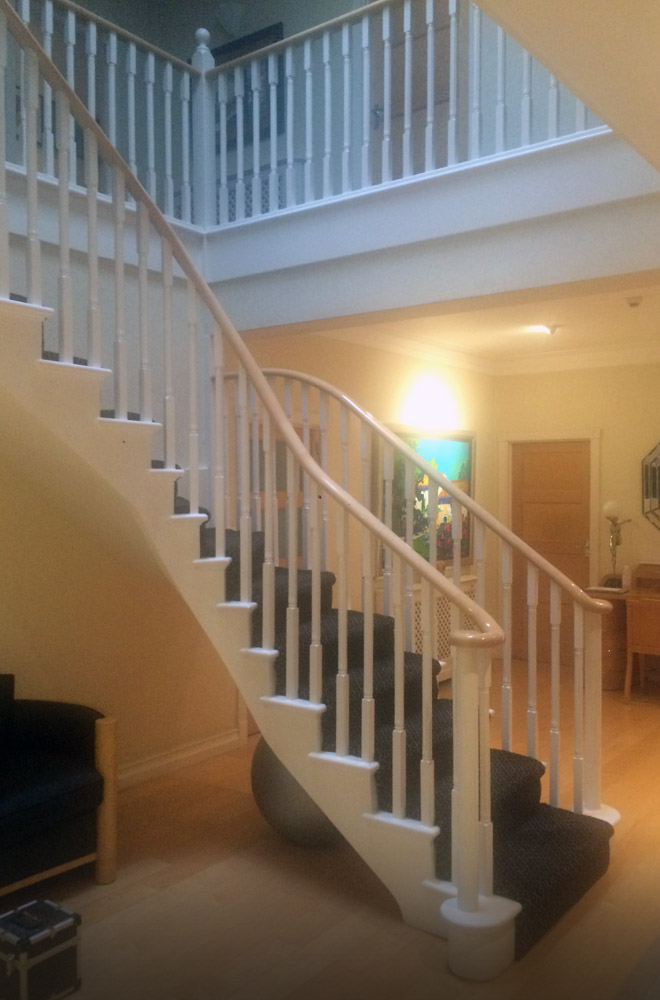 The clients disliked everything about the original staircase, apart from its position in the house. We were asked to "re-imagine" a new staircase in its place.
The old staircase, although helical, was clumsily done and finished with timber spindles which made the whole entrance lobby look dated. Replacing with a slim steel structure and low iron glass balustrade updated the property and removed visual clutter. For more information please mention project no 5660