Stair Remodelling and Stair Replacement Case Studies
Our before & after stair remodelling and replacement gallery shows the huge difference a new staircase or balustrade can make to your property. From simply replacing outdated timber spindles with a new balustrade, to replacing the whole staircase itself, these transformations speak for themselves.
The use of space is as important as the staircase itself. Our designers often suggest alternatives to the way the space is laid out plans. Bisca will worked with your architect to either move the the location of a staircase, or change the layout to make the best use of the space within the flow of the property.
Project: 4875 North London
---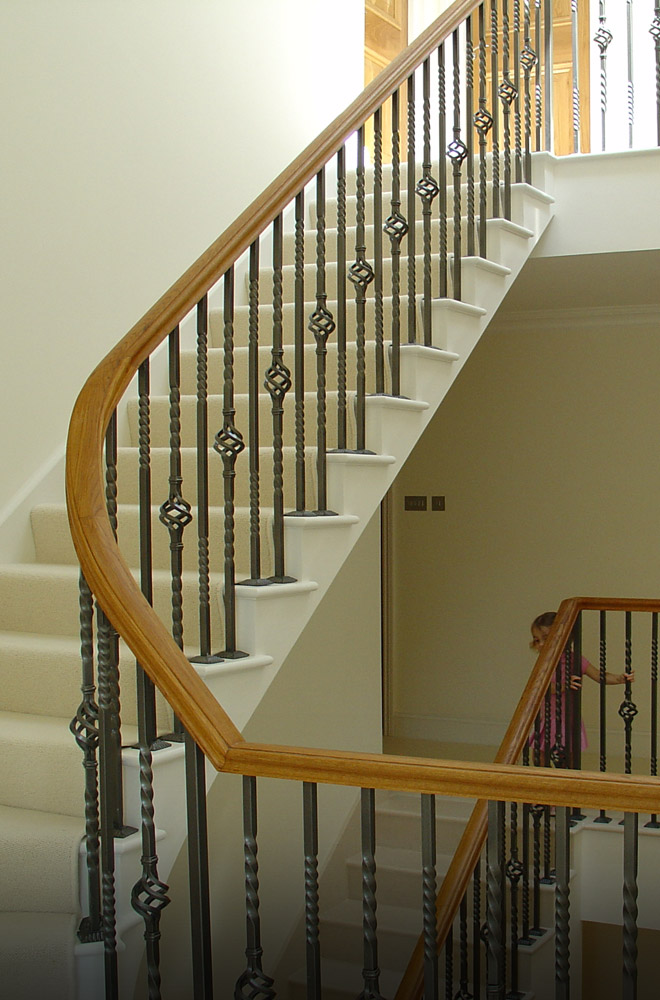 The staircase in this North London property had been fabricated by a builder without any consideration for design whatsoever.
The spindles he used were of the mass produced, off the shelf kind and were fussy, poorly finished and not in keeping with the elegance of the house interior. The handrail was made up of a series of lengths of timber with very poor transitions and made a bad job look even worse.
As the staircase runs up through the heart of the house, the clients wanted a design that was both elegant and fitting at the same time.
Our new balustrade uses raw, forged bronze uprights for a simple, yet striking effect. We replaced the handrail with sweeping, hand polished timber, running continuously up the stairs and along landing edges.
For more information on this project please quote reference 4875 or see the project in our gallery.