Project: 6374 Manchester
---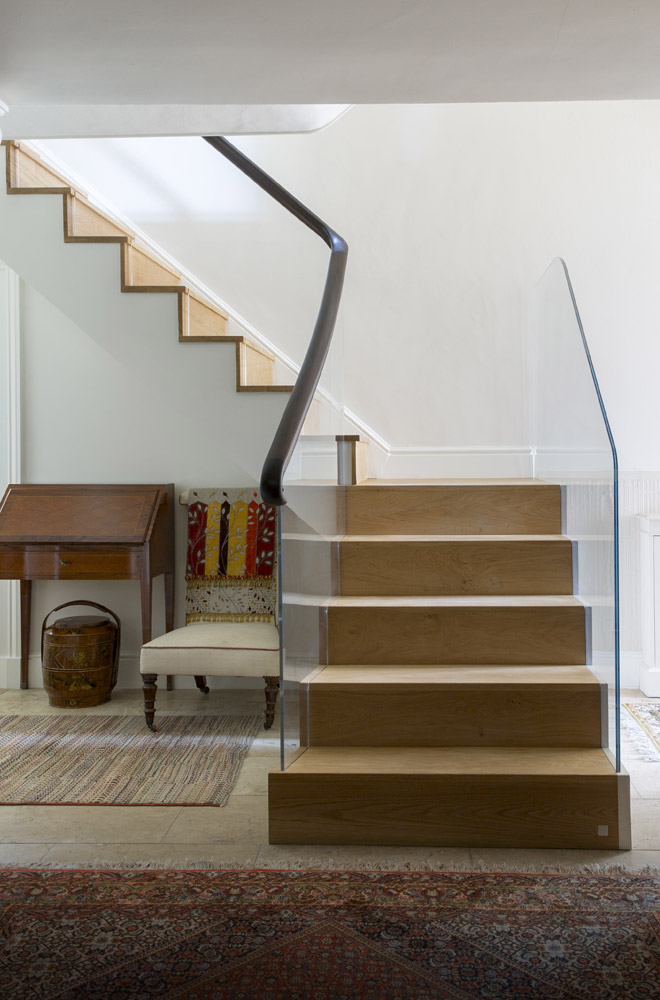 STAIRCASE REFURBISHMENT
In addition to the added complexity of retaining the existing handrail on the upper flights (way too beautiful to replace), worthy of note with this project was the fact the staircase was ever so slightly off-kilter.
Removing the carpet and replacing with oak treads and risers with a slotted glass balustrade has transformed the entrance area.
To find out more about this project please mention 6374.