Staircase Planning – Our Project Process
Staircase planning at Bisca involves a meticulous project process which sees each staircase commission being built three times.
Planning your staircase starts first of all with seeing it in a virtual 3D space within our design studio. Secondly, you will receive photos and can visit in person to watch our team handcraft and manufacture it in our workshop; and finally, it will become a reality during installation within your property.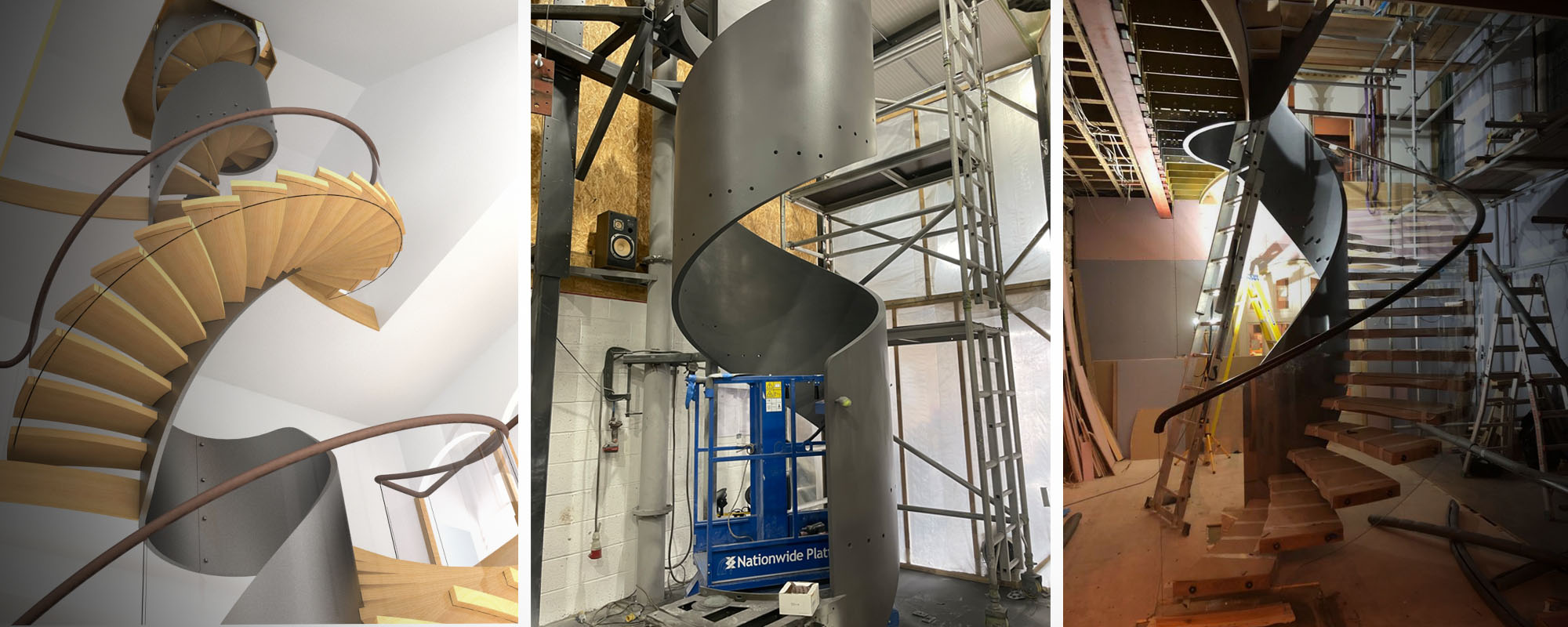 By taking this tried and tested approach, Bisca can offer you complete assurance that your finished commission will be flawless and will withstand the closest inspection.
Follow Our 5-Step Staircase Planning Process
Below we have summarised our staircase planning process. At Bisca, we will always seek client feedback at the end of each stage, gaining approval before progressing to the next phase. Only when you are 100% happy does the project move forwards…
---
---
---
---
---
Ready to get started on planning your staircase?