Project: 3843 Gloucestershire
---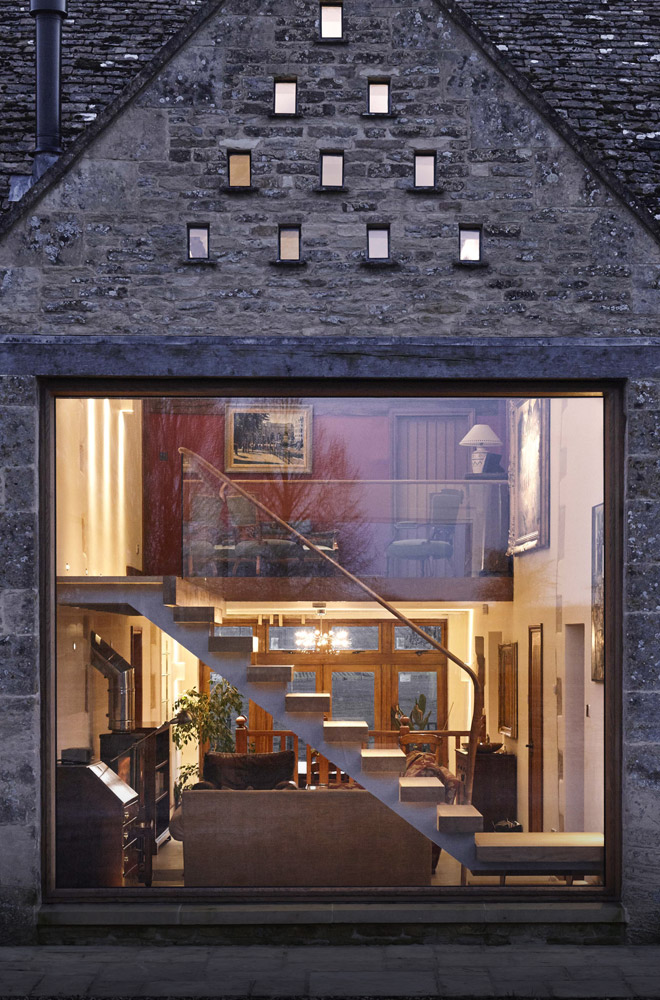 STAIR & WINDOW REPLACEMENT
Our brief was to design a light, spacious and modern staircase maximising the use of space in a farmhouse refurbishment. Our scope include a galleried landing area and library as well as an existing doorway to be replaced with a feature window with hidden blind.
Our solution was a slim, elegant and visually lightweight staircase structure supporting oiled English oak treads. Glass balustrades are structurally rebated into the treads with a continuous oak handrail rising from ground floor and along the gallery.
The structure itself is subtly conventional in appearance, whilst the glass balustrade is in keeping with the large window (also installed by Bisca) and retains the illusion of space. See more pictures of project 3843 here.