Ornate Balustrades | Art Deco or Art Nouveau?
Art Deco and Art Nouveau are both design movements, but many people get confused between the two, especially as many later "inspired by" pieces are melanges of the two! Ornate balustrades are no exception to this rule.
A simple way of working out if a piece or a design is Deco or Nouveau is to determine if its decorative or streamlined in appearance. Art Nouveau is more decorative, with intricate linear or organic lines inspired by nature.  Art Deco on the other hand, tends to be more streamlined and less ornate.
Today's desire for craftsmanship is born out of an omnipresent mass globalisation of products and processes. This is no different to the emergence of Art Nouveau and Art Deco – both appeared as reactions to world events.
Art Nouveau
Art Nouveau was partly a reaction against the Industrial Revolution's mechanisation and automation of production and partly against 19th century academic art. Pieces produced by craftsmen and artists were very much sought after.  The natural stylised forms of Art Nouveau were in vogue from circa 1880 until the start of WW1 in 1914.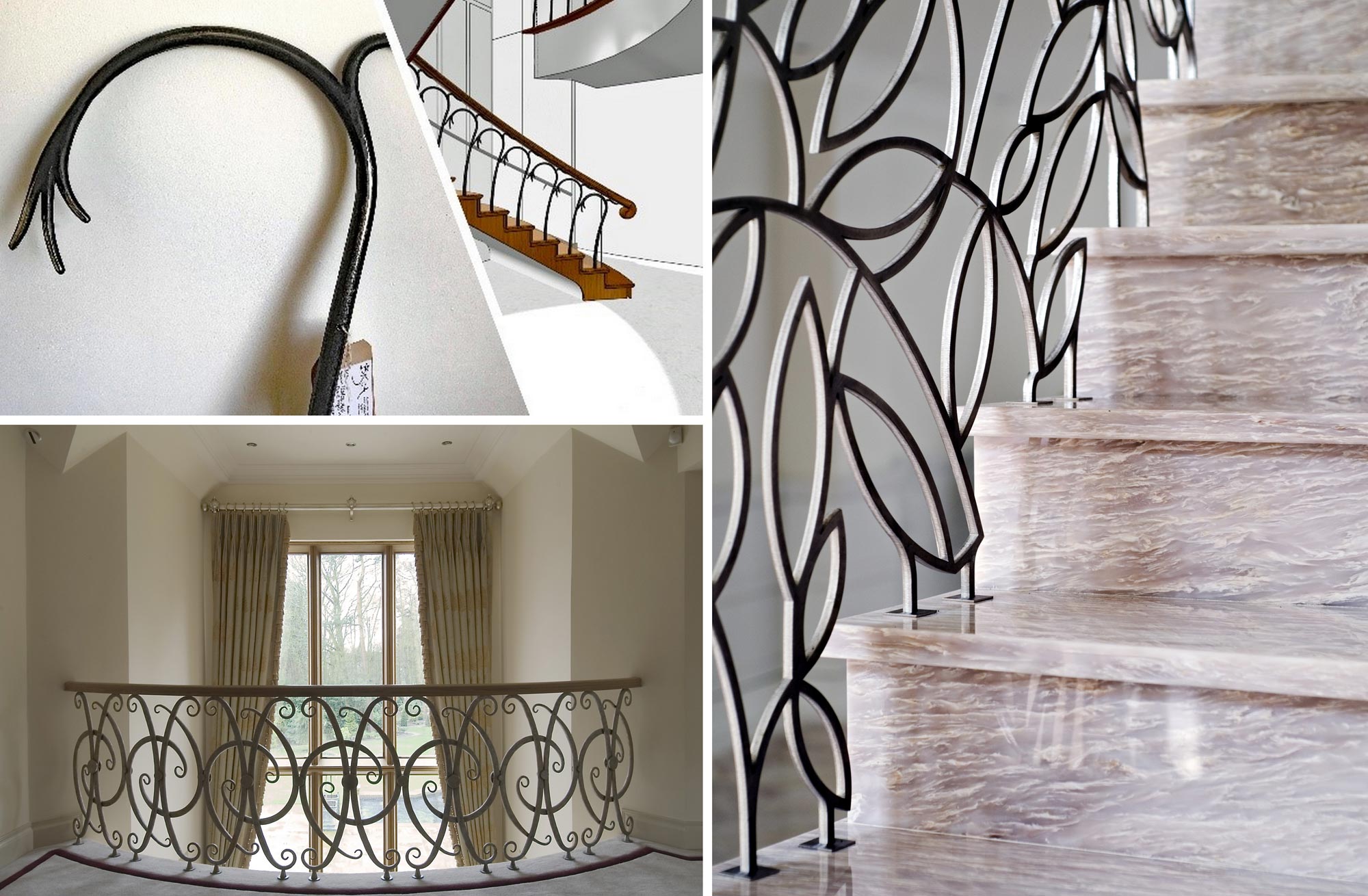 Above: Ornate balustrades inspired by Art Nouveau would have organic, elegant and flowing lines. Perhaps incorporating elements of nature. Whilst this style was popular in traditional wrought iron balustrades, a fresh contemporary look can be achieved today with hand- forged, or even laser cut steel.
Art Deco
Art Deco emerged after WW1 as an antidote to the austerity of the war years and lasted really until the start of WW2 in 1939.
Embracing industrialisation, Art Deco is recognisable by geometric shapes, using "modern" materials and bold confident, geometric forms evident in Cubism. Objects of excellent craftsmanship often featured rare, modern or expensive materials or inlays in designs.
WW2 put an end to the movements' opulence and luxury as consumers were driven through necessity to mass produced utilitarian pieces.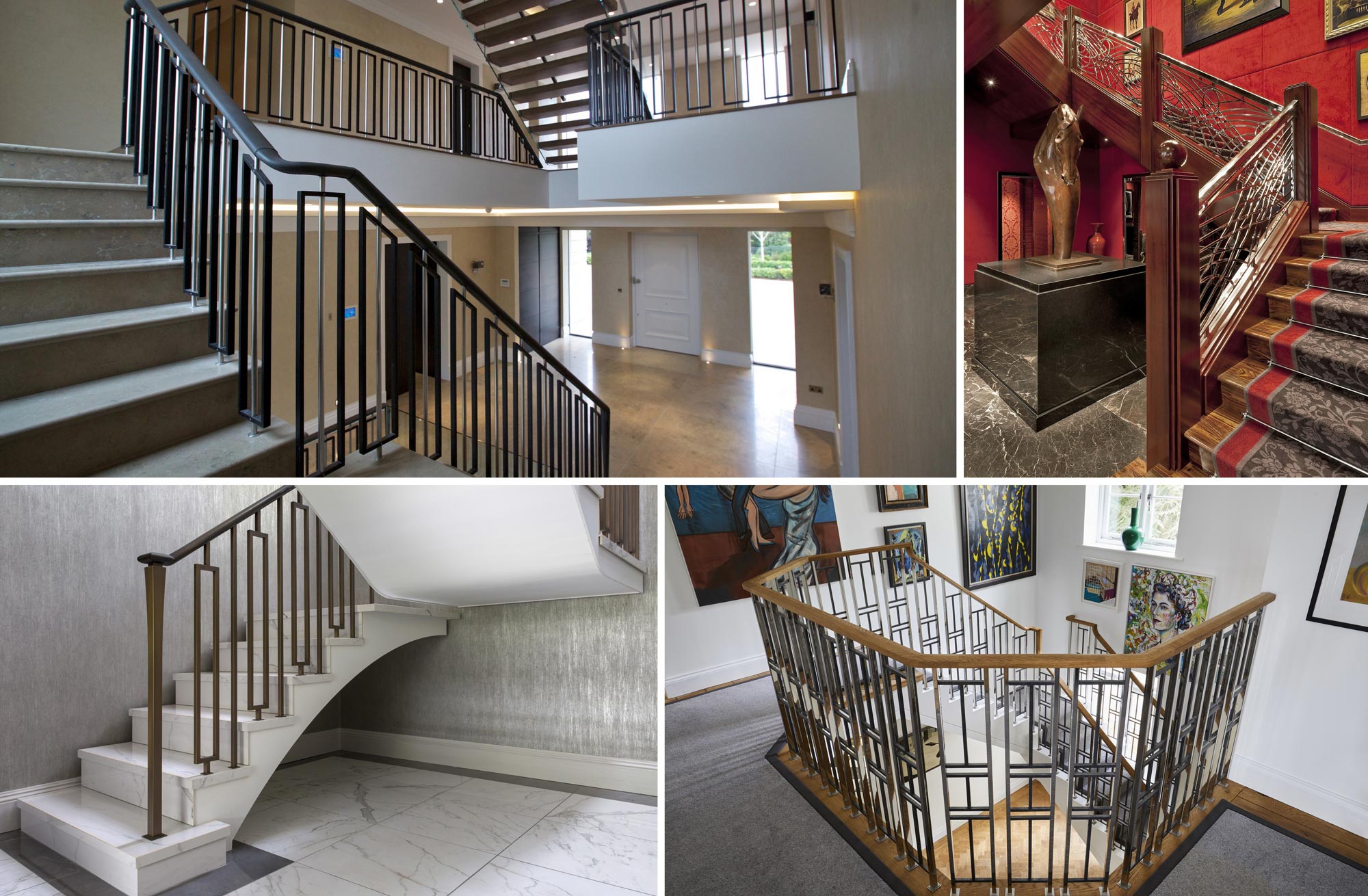 Above: Balustrades inspired by this period would be of a bold, confident design, featuring exquisite craftsmanship. Art Deco inspired balustrades are timeless. Recent designs from Bisca have included hand forged semi-precious metals, mirror polished stainless steel and handrails of polished timber and leather.
Regardless of period, good quality and craftsmanship never goes out of fashion
Bisca commissions are timeless and are carefully designed to work in empathy with your property, regardless of how old it may be.