Project: 7060 Ilkley
---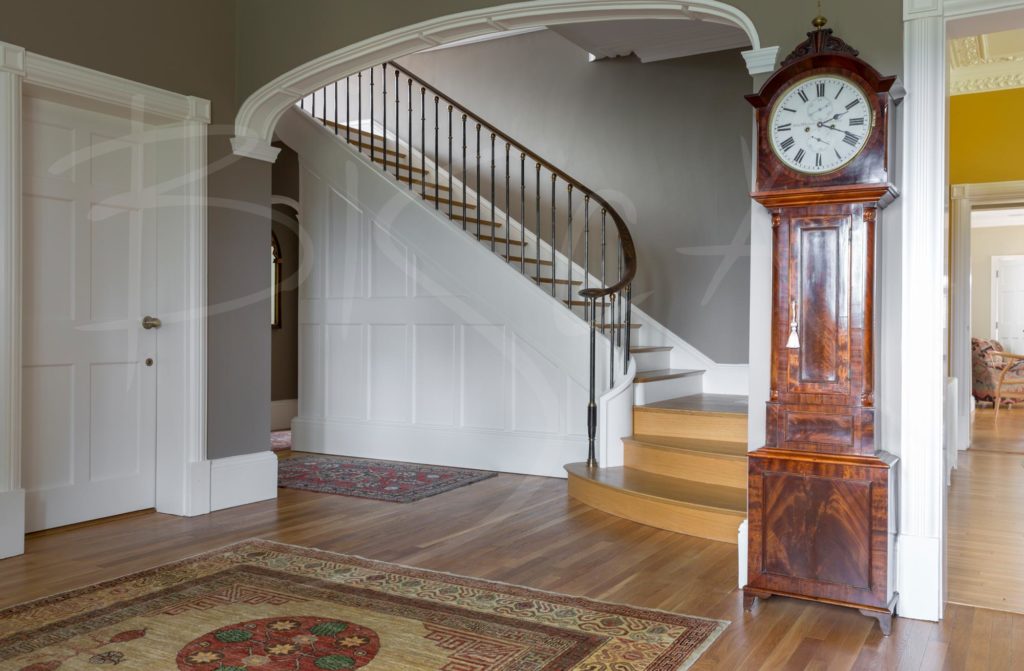 STAIRCASE REFURBISHMENT
The layout and condition of the original staircase was acceptable. The original white painted balustrade looked dated and not in keeping with the rest of the house.
Inspired by Georgian design, our client asked us to design a new balustrade that updated the staircase.
Clever design introduced curves to an original "squared" landing. These, in turn, allowed sweeping transitions in the handrail.
New oak tread and riser fascia – matching the existing floor – give a hardwood timber finish from head to foot.
For more info and pictures of this staircase please see project 7060 in the main gallery.