Understanding Green Oak
Being an organic material, it is natural to expect some movement in all timber over time, especially when situated in a centrally heated property. Today, the majority of timber staircases use kiln or air-dried timber to prevent movement as it dries out. Timber that has been kiln-dried for a number of years at one end of the spectrum moves very little in comparison to Green Oak at the other.
Green Oak undergoes a rather dramatic drying process and is certainly not for the faint-hearted. It is the natural choice for projects where a rustic, distinctly aged look and feel is desired. As it dries out, Oak will twist, crack and fissure over time. This movement is perfectly natural and expected, and Bisca designers factor the ageing process into their designs. Interfaces between old and new are an integral part of any Bisca design.
Clients often ask for Green Oak for reasons of provenance and to fit with original timber. Barn conversions and extensions to period properties are particularly suited to the look created by a rustic Oak staircase.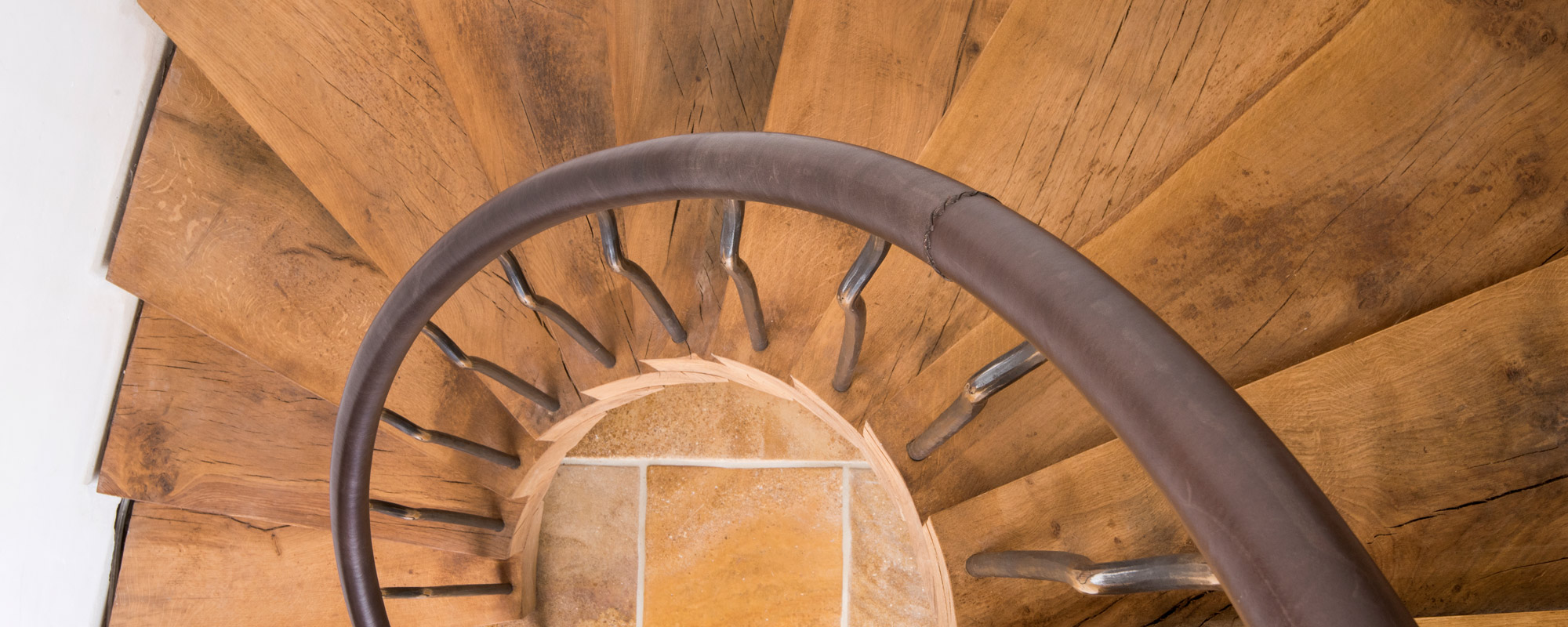 English Oak usually has a more figured and attractive grain than European oak. This is brought about by the vagaries of our climate and adds to its rustic appearance. Timber is a natural material that includes knots, variations in colour and other figuring that make each piece unique. While every effort is made to select material of similar overall appearance to construct the staircase, it is not possible to reject good timber based on its colour alone.
Being an organic material, it is natural to expect some movement in timber over time. The processing of the timber and the method of connection and installation will be designed to minimise the effect of any movement or change in the wood.
The characteristics of this movement vary depending on the timber chosen for your project. Please ensure that you are fully appraised of the characteristics of the timber you specify.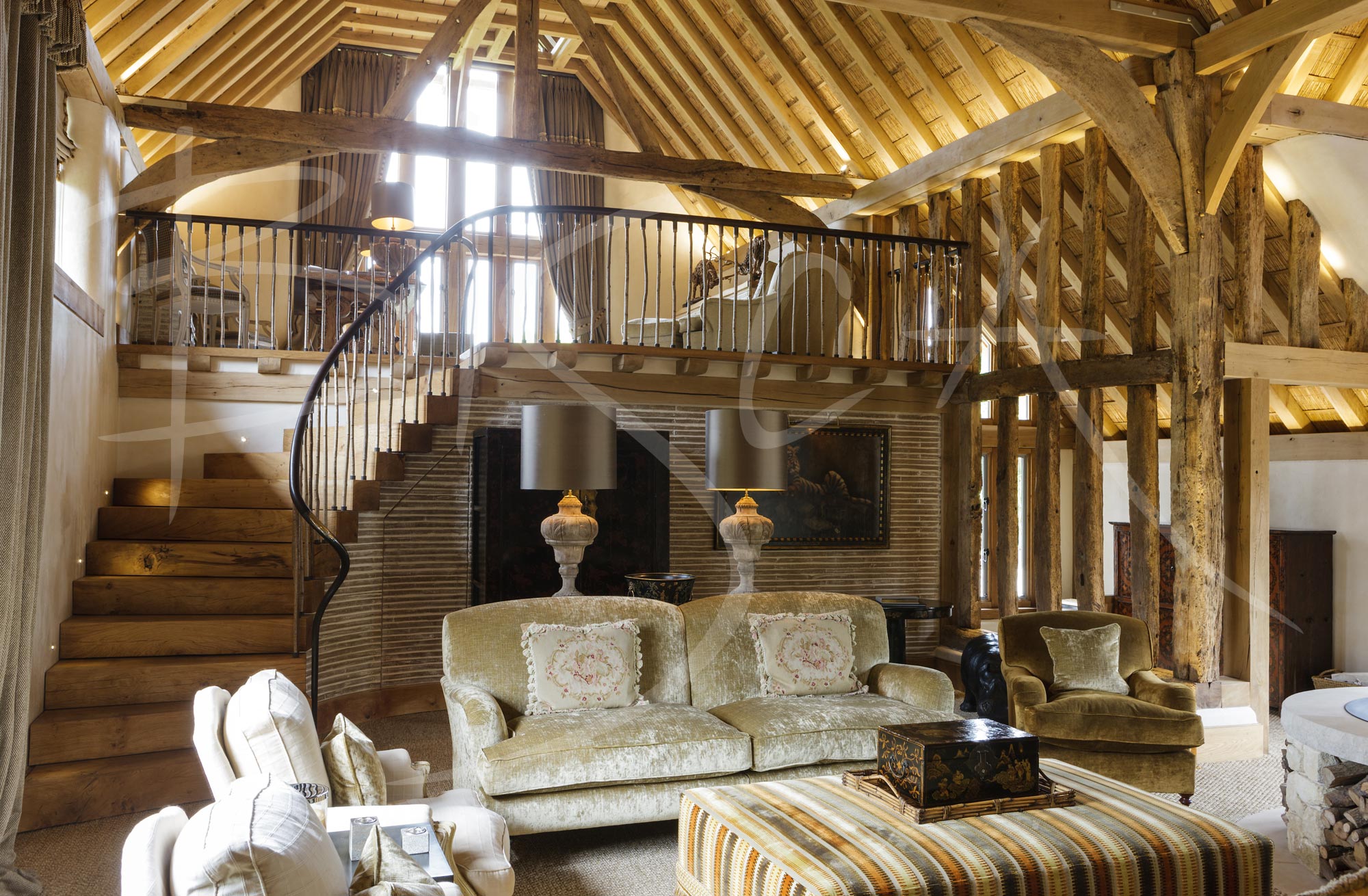 Above: Stacked Green Oak Staircase in Grade II Listed Medieval Manor House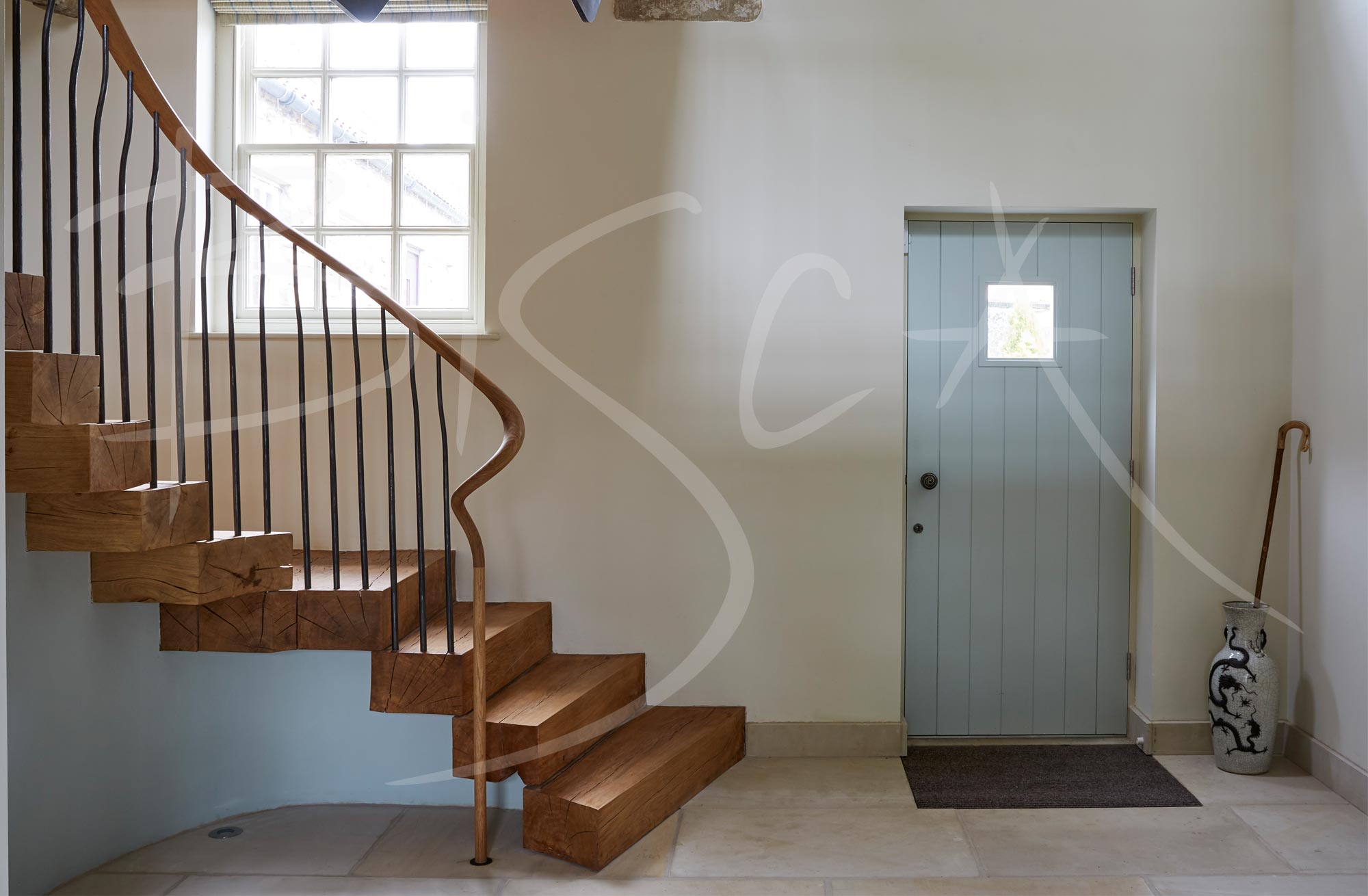 Above: Green Oak Staircase in 400 year old Farmhouse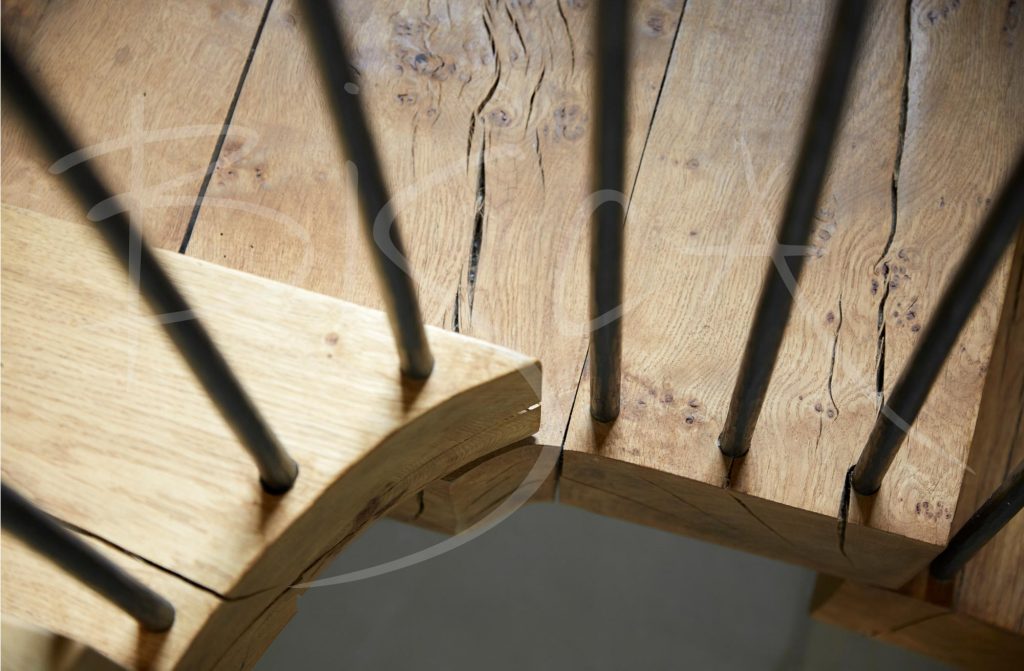 This staircase, above and right, shows fissured green oak. The timber effectively "ages" the new part of the building and makes it feel like part of the original.