Staircase Planning
Planning permission can potentially take a long time to gain and be a very frustrating process to go through – so it's a common question we hear when we're talking to clients who are planning a new staircase – 'do we need to obtain planning permission for a new staircase in our home?'
We're pleased to say that this is one improvement you can make to your home where planning permission is not usually required, with a few exceptions in our experience. A new staircase can completely transform the flow of your home, not just by improving the way it looks, but also by improving how the space in your property can be used.
What Are The Boundaries For Planning Permission 
When considering a new staircase, assessing the available space and rearranging your property's layout so it can be used more efficiently, will add valuable square metres to any type of accommodation. Taking this approach will always bring the most pleasing result, however the boundaries for when planning permission is required are often unclear.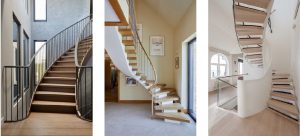 A specialist staircase designer like Bisca will consider all options, such as changing the direction of the staircase to create a better flow of movement; using a specific material or design to maximise natural light; and reviewing style and materials to ensure the stair is in keeping with the period of the property. Sometimes it can mean commissioning a whole new staircase while other times, changing the balustrade on an existing structure will make all the difference.
In the early stages of the process, Bisca will carry out a building survey to understand the structural parameters within your property. This ensures our recommendations are realistic and that any changes to your home can be considered when selecting your preferred staircase design.
"In most cases, you will not need planning permission from your local authority to relocate your staircase, if the new design does not impact the external appearance of your property," says Claire Pascoe, Senior Designer at Bisca. "If your building is listed, different regulations may apply. We would be happy to advise further if required, or alternatively your local planning authority will be able to guide you on this."
Key Implications For Planning A New Staircase
Most importantly, your new staircase should integrate perfectly with the property it is designed for. Only 60% of the design is about the staircase, 40% is about how it interfaces with the property. Bisca will incorporate materials, textures, lighting and colours from the interior scheme into the new staircase, so it's a perfect fit in the home.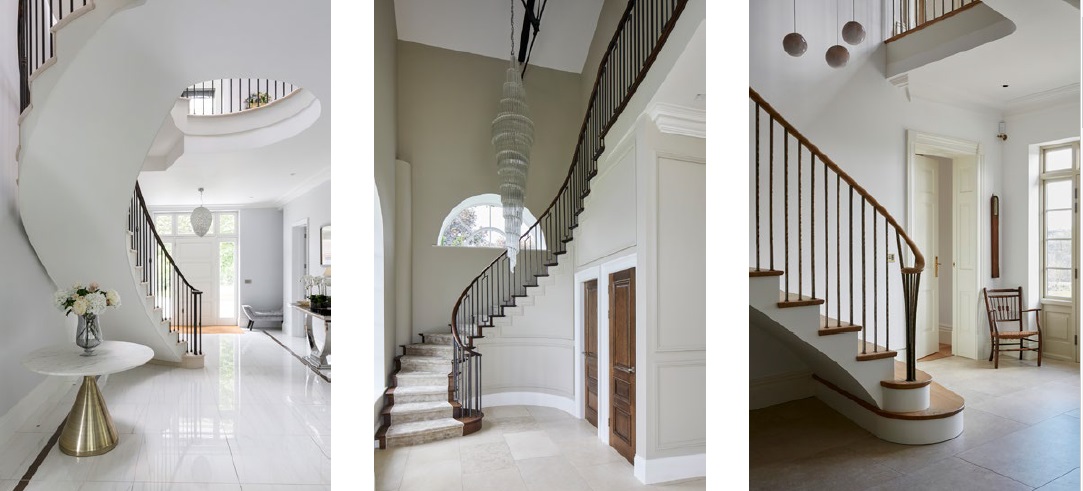 Handcrafted balustrades and handrails in natural materials are popular and can be adapted to suit any interior, from a period home full of classical features to a contemporary new build. Balustrades can be designed to make a big impact or add subtle elegance – a traditional staircase will look entirely different with forged steel uprights and a handrail in polished wood.
Bisca is a bespoke staircase specialist which designs, crafts and installs award-winning staircases for homeowners all over the world. Built entirely in our workshop by our skilled craftsmen in North Yorkshire, each commission is made by combining traditional disciplines, including metalwork, blacksmithing, cabinetry, joinery, and leatherworking with precision-engineered designs and modern materials.
For further advice on planning your new staircase, please contact us on 01439 771702 or email staircase@bisca.co.uk