Can fast fashion influence construction?
It is inevitable that the effects of fast fashion and the throwaway society we now live in have begun to influence construction. People spend many thousands of pounds on kitchens and bathrooms – only to replace them a few years later. However, most people buying an Arts & Crafts, Georgian or period properties in appreciation of their heritage will baulk at ripping out the very architectural features that defines their character.
It is every designers' duty to add value to their commissions to ensure their longevity.
Staircases are integral to the architecture of a building. Designed to be part of this architecture, Bisca staircase and balustrade are timeless. We use high-quality materials and attention to detail that clients appreciate and see value in.
A Bisca commission will never go out of fashion and is designed to last for the lifetime of the property.
Bisca are dedicated to environmental operations that foster a sustainable future.
In addition to procuring and promoting the use of environmentally friendly products, we strive to go beyond our statutory obligations to be a good neighbour and minimise our impact on the environment. An increasing number of our staircases are designed and made using reclaimed timber.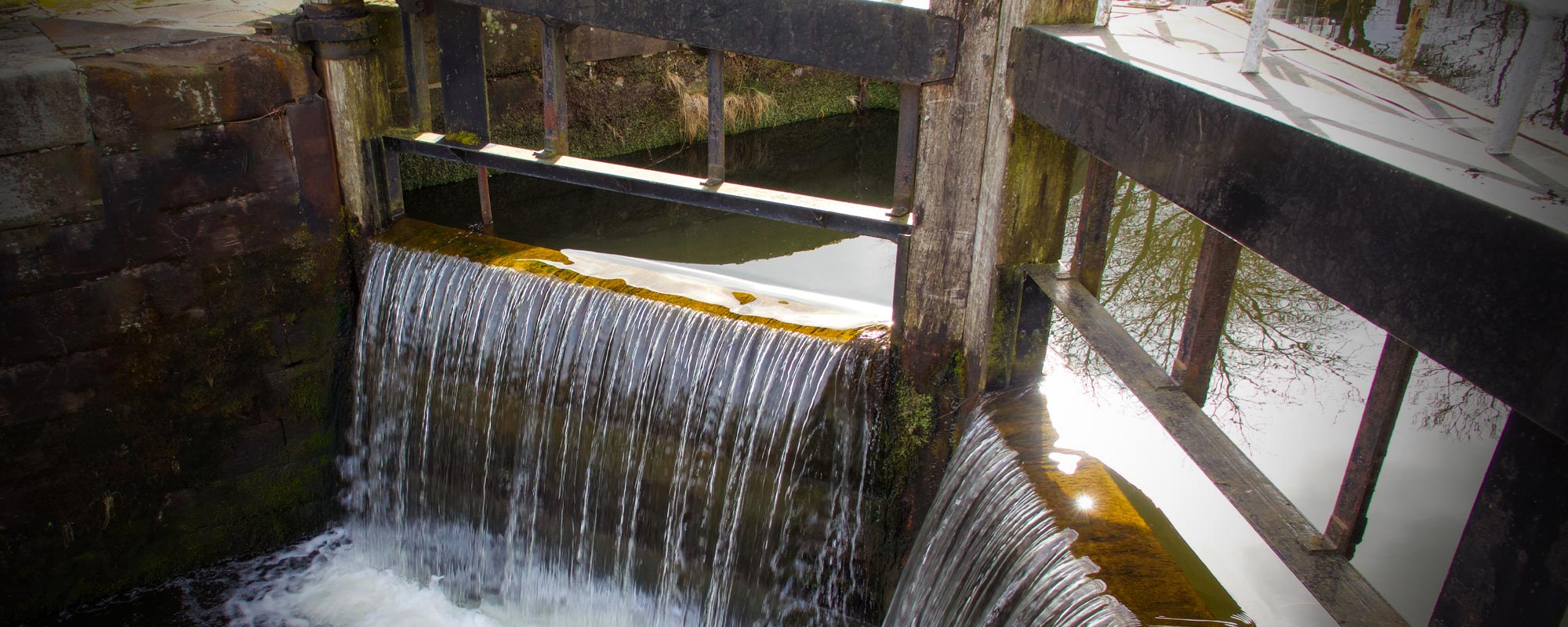 The are many reasons why clients choose to use reclaimed timber. In a period property with a modern extension, aged timber in a contemporary style can help bridge the gap between old and new. This is especially the case when the staircase is positioned to give access to both.
In barn conversions or where there is a lot of aged oak on show, Green Oak could be the perfect choice as it ages quickly and will blend in with existing timber much better than its air or kiln dried counterparts will. Others choose recycled timber for its beauty, uniqueness or provenance.
RECLAIMED ENGLISH OAK
The first of these is a cantilever staircase for a contemporary eco-build in Yorkshire.
The treads are made from reclaimed English Oak and were flamed, and hand-finished to give them character and a new lease of life. Teamed with hand-forged uprights and timeless leather handrail, the staircase sits perfectly in its new home.
RECYCLED VODKA OAK VATS
The second example is a staircase that uses recycled Vodka Oak Barrels.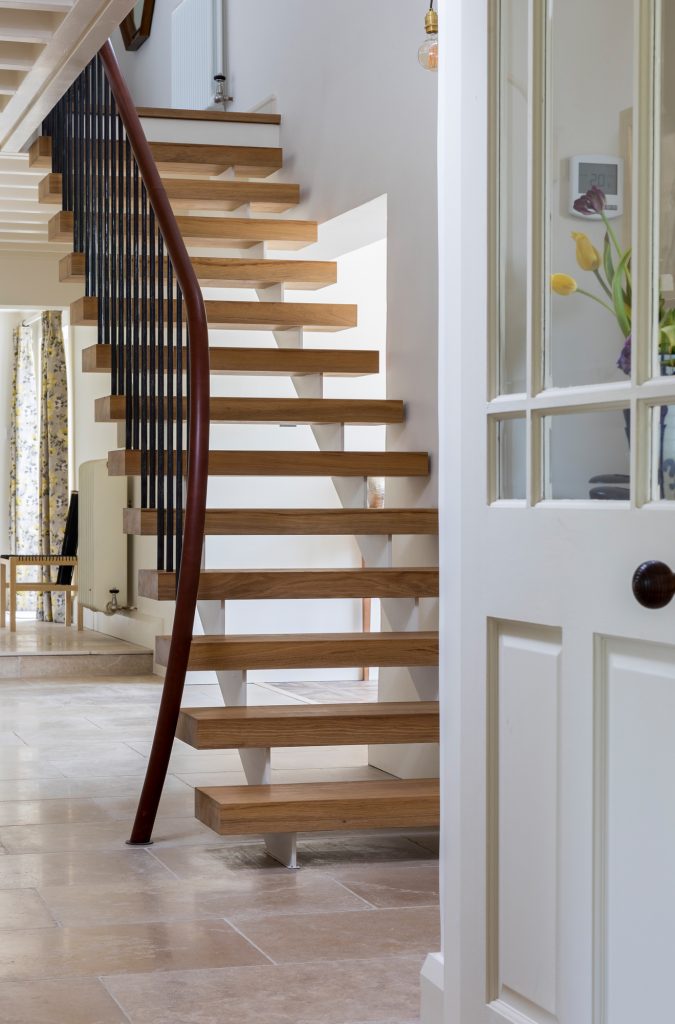 We sourced the timber from a previously state-owned Polish distillery when its new owners moved 90% of their liquor from Oak barrels to stainless steel vats.
Each component in a Bisca staircase is designed and manufactured to order, suitable for that specific project only. Therefore, when our client mentioned a family war-time connection with a Polish town, we suggested treads of Vodka Oak from the same region.
RECLAIMED OAK FROM CANAL LOCK GATES

At the time of writing, there are 1,569 locks on the canals of England and Wales. Through a rolling program of lock gate replacement, Bisca has acquired this timber to offer as a unique alternative to sleeper treads.

PROTECTING PRECIOUS HARDWOODS
Dark wood seems to be making a comeback in the worlds of furniture and interior architecture. Regrettably, popular choices such as Madagascan Ebony and Mahogany are both endangered species.
Bisca can offer a hardwearing veneer as an alternative for protected hardwoods. This process uses fast-growing, sustainable timber veneer as a base with the grain scanned and printed in a tone to replicate that of the endangered species.
GREEN HEART TIMBER
Green Heart is a dense, fine-grained timber, commonly used for salt and freshwater construction where strength and longevity are needed.
One of our clients, originating from the North East, had procured a quantity of recycled timber from Hartlepool Docks. He asked us to design and build him a staircase using the Green Heart timber for treads.
After years exposed to the worst the North Sea can offer, the timber has the most beautiful patina and grain movement. This page will be updated with finished photographs when photography has been commissioned.
The effects of fast fashion are far reaching, not only in construction. Although perceived as good value by many, it is, in reality, costing us the earth.